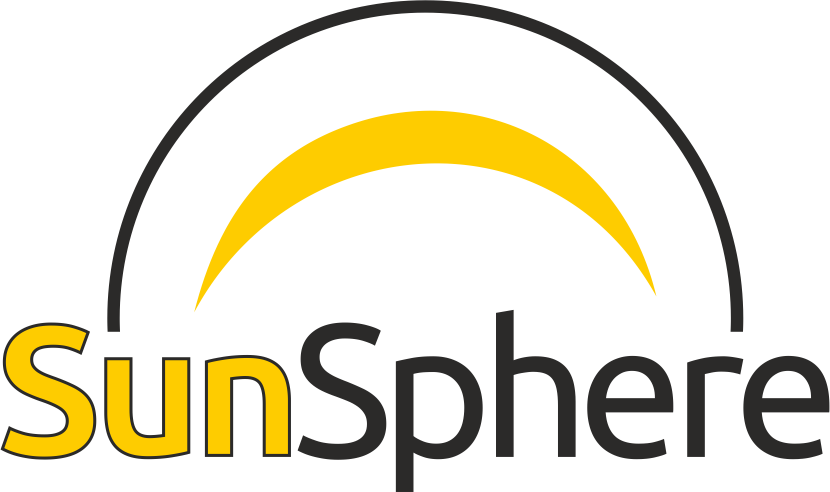 The 360° spheric solar collekor
The innovative solar collector that stands perfectly to the sun all day thanks to its spherical shape !

Perfect for swimming pool heating to prolong the bathing season.

Hot water heating in Southern Europe.

Residential space heating in Southern Europe.
"I extend my bathing season with SunSphere and enjoy wonderfully warm water without having to spend money for the energy. I've had the system for over 18 years now and I'm still excited."
"We operate an apartment complex on La Palma and have opted for SunSphere collectors to keep environmentally friendly and cost-effective warm water for our guests. We like the 360° design very much."
Outdoor dome made of high-quality acrylic glass* (PMMA High Impact)
Inner dome made of high-quality acrylic glass (PMMA Standard)
Solar absorber corrugated pipe Best-Quality by SOLARvent (PPH 4122)
Corrugated tube holder (PPH 4122)
Aluminum fasteners
Reflector insulating layer (PIR insulation with two side aluminium top layer)
Sealing of the pipe fittings (EPDM)
Pipe fitting (PA 6, UV-protected)
Liquid capacity absorber pipe: 9 litres

Area:

2.2 m² absorber tube area

Max. perm. Operating pressure at 40°C: 2.0 bar

Dimensions (LxWxH):

860 x 860 x 430 mm

Weight: only about 10 kg
* Acrylic glass is extremely durable and well protected from weather ingenuities (anticorrosive). The material does not cloud even after many years, as the material is UV protected continuously. SunSphere therefore has a life expectancy of about 30 years.