SunSphere 360° Pool heating
The innovative solar collector, which stands perfectly to the sun all day thanks to its spherical shape!
The SunSphere is the perfect and powerful solar heating for your swimming pool and prolongs your bathing season. Use the power of the sun for your pool. The sun doesn't send you a bill!
Function: Solar pool heating
This system scheme illustrates how easy it is to use the spherical collectors to heat the swimming pool.
When solar heat is available from the SunSphere collectors, the 3-way valve is automatically switched by the solar control so that the water flow circulates over the collectors.
This heats the swimming pool water directly – i.e. without detours – and leads back into the pool.
No chlorine-resistant heat exchangers are required, which increases plant efficiency and also saves installation costs.
Recommendation for plant design
We recommend using at least one SunSphere collector per 3 m² of pool surface. In order to avoid cooling when not in use, we recommend covering the pool with an insulating film.
"I extend my bathing season with SunSphere and enjoy wonderfully warm water without having to spend money for the energy. I've had the system for over 18 years now and I'm still excited."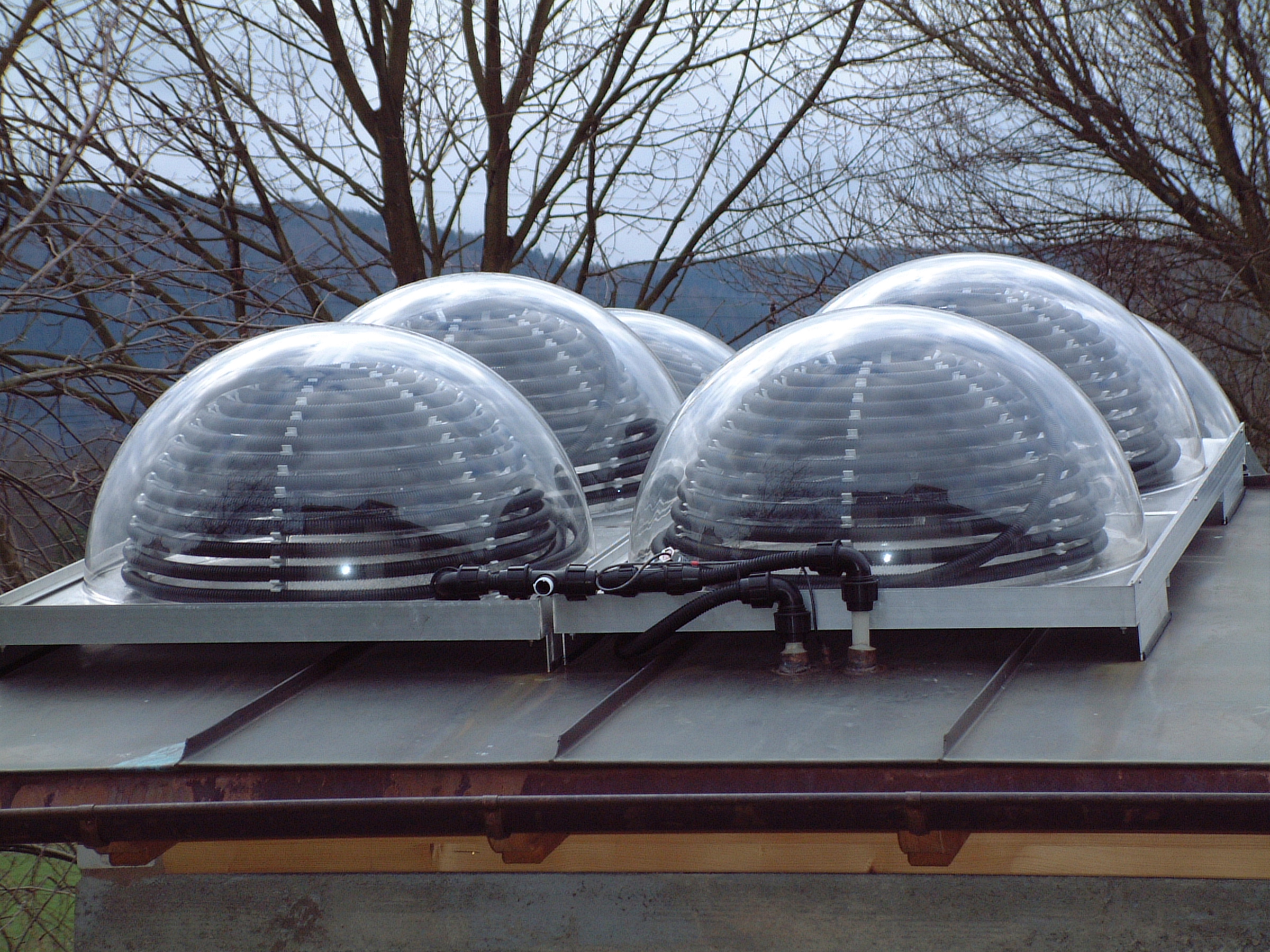 Higher efficiency in wind compared to simple swimming pool absorbers
Can be flowed directly from the swimming pool water
Very easy and fast assembly, weight: approx. 10 kg
Very good weather resistant (sun, wind, rain, hail, sea air)
Durable for an extremely long time due to the use of the best materials*
* Acrylic glass is extremely durable and well protected from weather ingenuities (anticorrosive). The material does not cloud even after many years, as the material is UV protected continuously. SunSphere therefore has a life expectancy of about 30 years.